Did you know that the most frequent PDF feature search on Google is "merge PDF"?
When we think about it, it is not surprising.
How many files are lost every day in emails because the sender forgot attachments or the recipient failed to download all documents?
Also, when using various online services, most forms restrict the number of attachments to upload. It just happened to me again this week when I could only attach three files in my health insurance application, and I had five different documents to send. 
To ensure that all the necessary information will be found in a single file and successfully processed, you can use various tools to merge or combine your documents in a PDF. 
Of course, you can also zip your documents and send the zip file in an attachment.
But be careful: hackers frequently use zip files to spread malware. That is why the email system of many organizations will simply block all emails containing zip files. 
As a life rule, you should never open an attachment in an email from an unknown source. It is especially true with zip files (and also with .xls files, see our "Did you know?" section in our Excel to PDF widget). 
You may have noticed that we have two similar tools on AvePDF to merge your files:
What is the difference?
The first tool merges PDFs and zip files only, while the second combines more than 100 formats (including Microsoft Office files and images) to PDF. 
"Ok, this is great," you will think, "but why two widgets when you could have a single one?"
And this is where I say: "Excellent question, thank you for asking!"
AvePDF is the visible (and free) part of our PassportPDF API, and more generally, of our SDK and productivity solutions offer.
At ORPALIS, we're focused on developing components, and AvePDF is here to demonstrate all the things you can do with our various toolkits. Every day, our customers come with new use cases, and when some companies only use PDF files, others want to be able to combine all types of formats in their applications.
What we want to show is that thanks to our tools, you can do both, and more! 
We provide more than 4,000 functionalities for PDF and electronic document management. And not all of them are on AvePDF! 
Back to our merge and combine widgets.
In the video and the step-by-step tutorial below, we used the Merge to PDF widget.
If you prefer to use the Combine to PDF widget, the steps will be the same!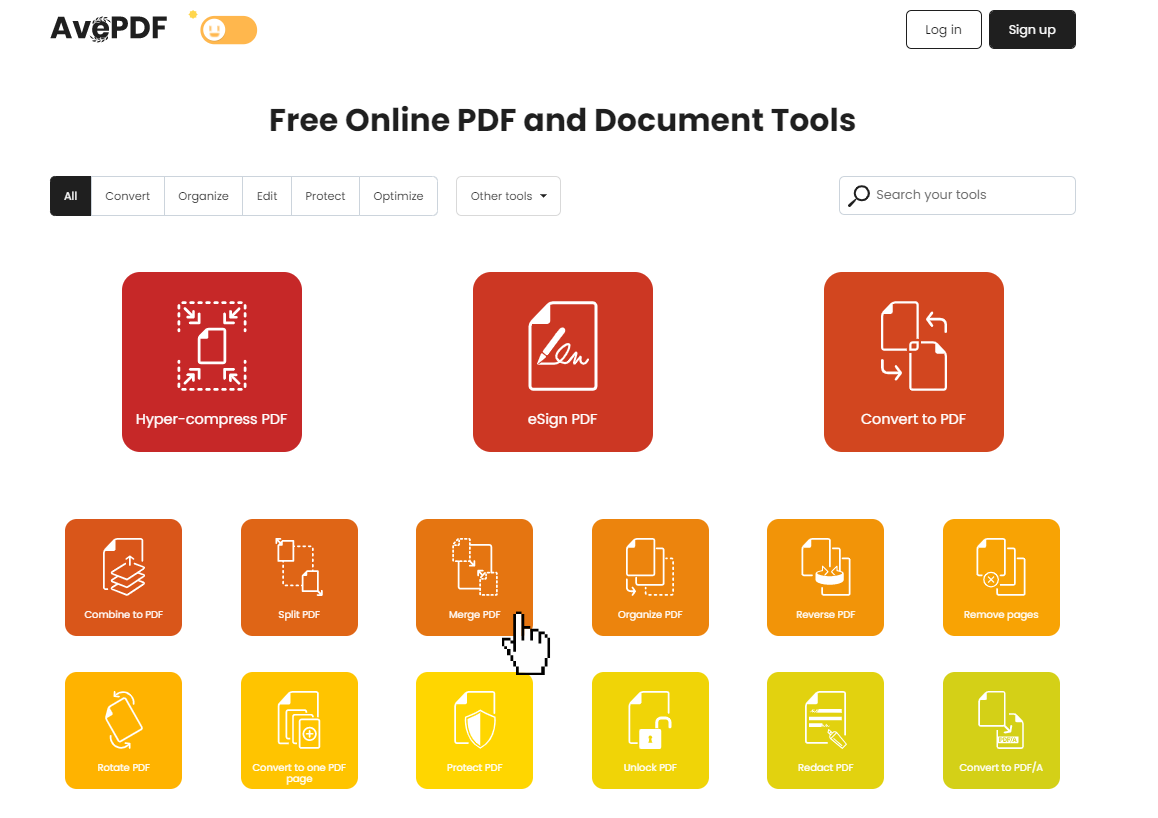 Drag and drop your file or upload it from your device or your cloud storage service.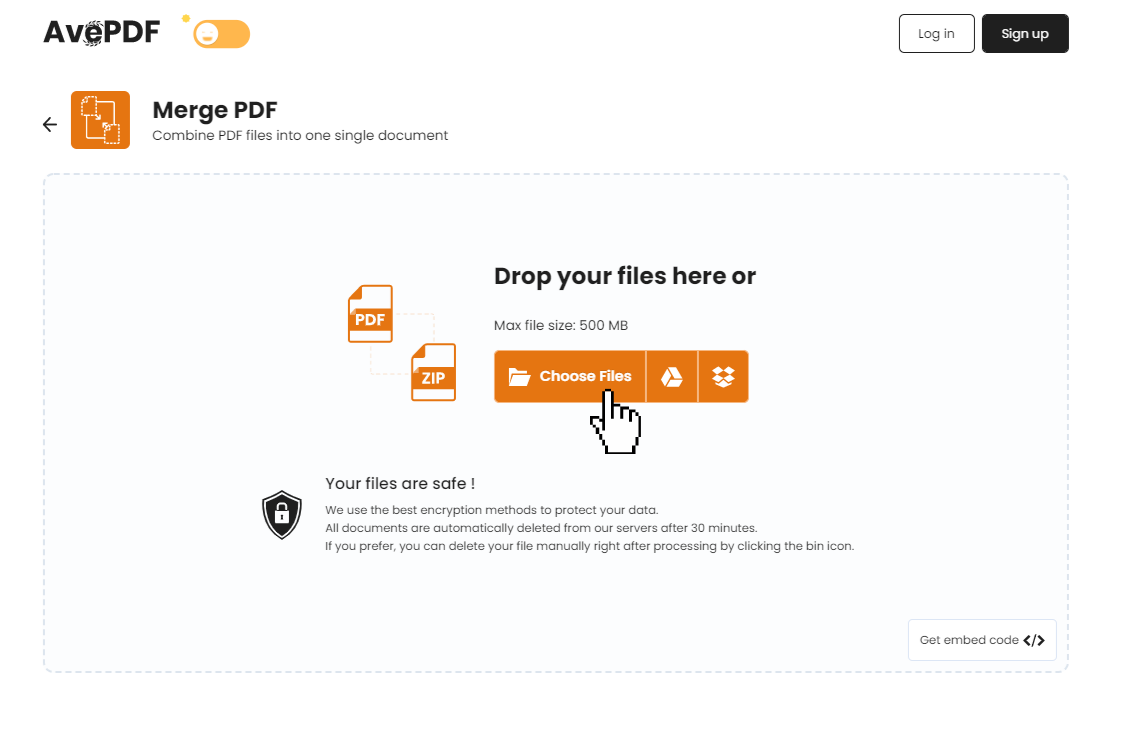 3. Choose the order of the files
Check the order of the files. If needed, you can reorganize them by moving each file to the right or the left.
Then, click on the Merge button.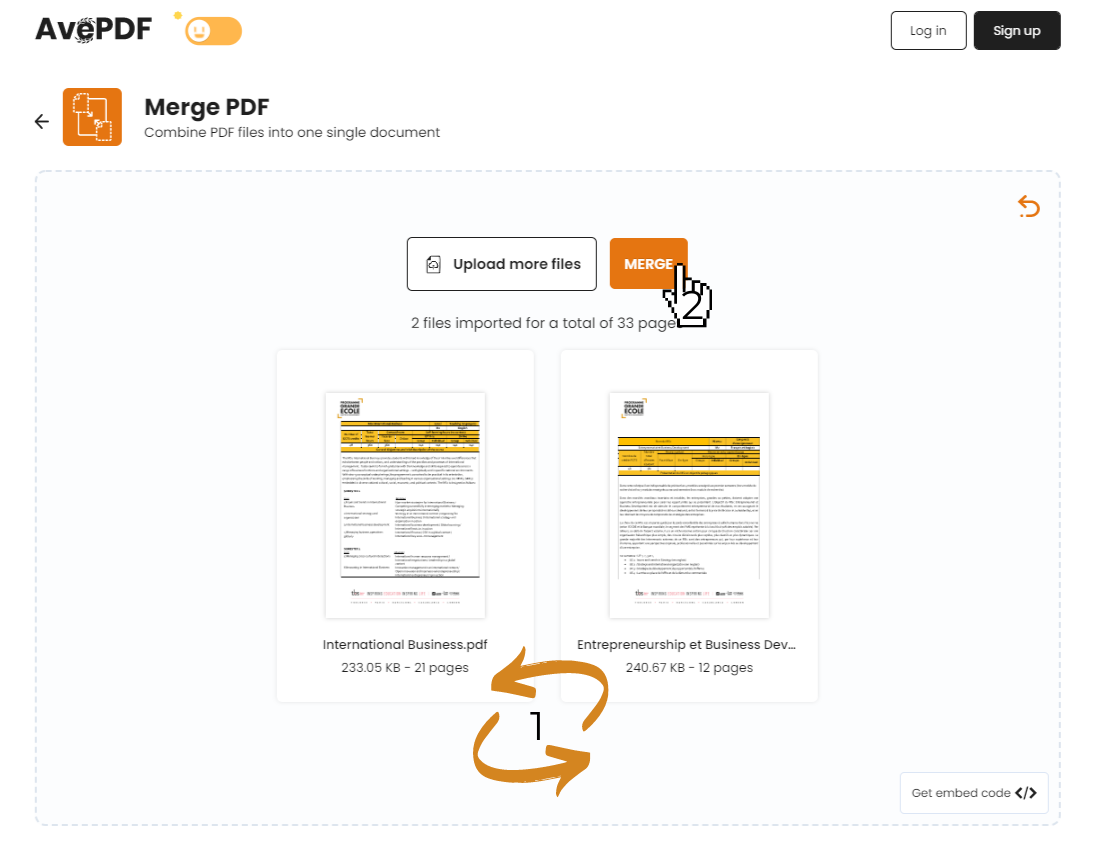 4. Download your merged file
Click Download to get your merged document!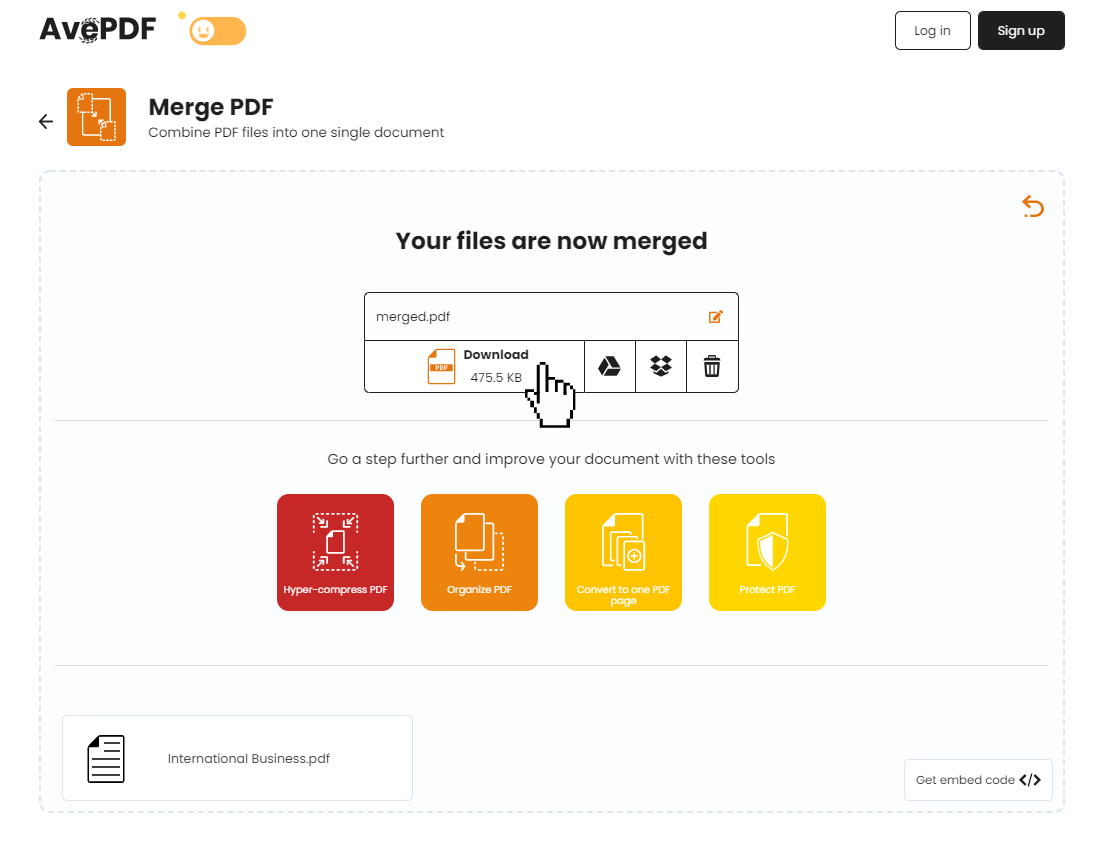 All documents processed with AvePDF are automatically deleted from our servers after 30 minutes.
If you prefer, you can delete the file manually right after processing by clicking the bin icon.