When I was a student, I felt like I spent most of my time at the copy machine corner of the University, copying tons of articles (and even entire chapters of books! don't tell anyone) to help me with my research papers. Being an extra-careful/worried person, I patiently scanned these hundreds of paper sheets and stacked them on a USB key, an external hard-drive, and I also send them to me by email (we were not talking about the Cloud yet in 2005).
With all this knowledge at hand, I felt grateful for the 21st century's technology. 
I read those articles repeatedly for hours to check for a tiny piece of information I needed. Those scanned copies became my nemesis for a while before I finally realized that there had to be some tool that could help me find what I was looking for more quickly.

Here you can safely guess that I was not studying computer science (Classics was my actual field) because nobody had ever told me about the technology that drastically changed my student life: OCR.
OCR stands for "Optical Character Recognition."
OCR engines essentially try to convert images into text. Thanks to OCR, we can extract, copy-paste, and even read aloud (thanks to Text To Speech applications) text from scanned documents.
OCR has been around for a long time, and my anecdote is a small example of what's happening on a much larger scale. 
One of the main challenges for companies and organizations from all industries and all sizes is data extraction and analysis.
Basically, the questions are: how do I get the information I need on any kind of electronic document, and how do I interpret it?
But let's get back to our AvePDF tool. 
Below you will find a short video that explains how to use our OCR widget with your documents online. Those of you who prefer to read will find the step-by-step demo right after.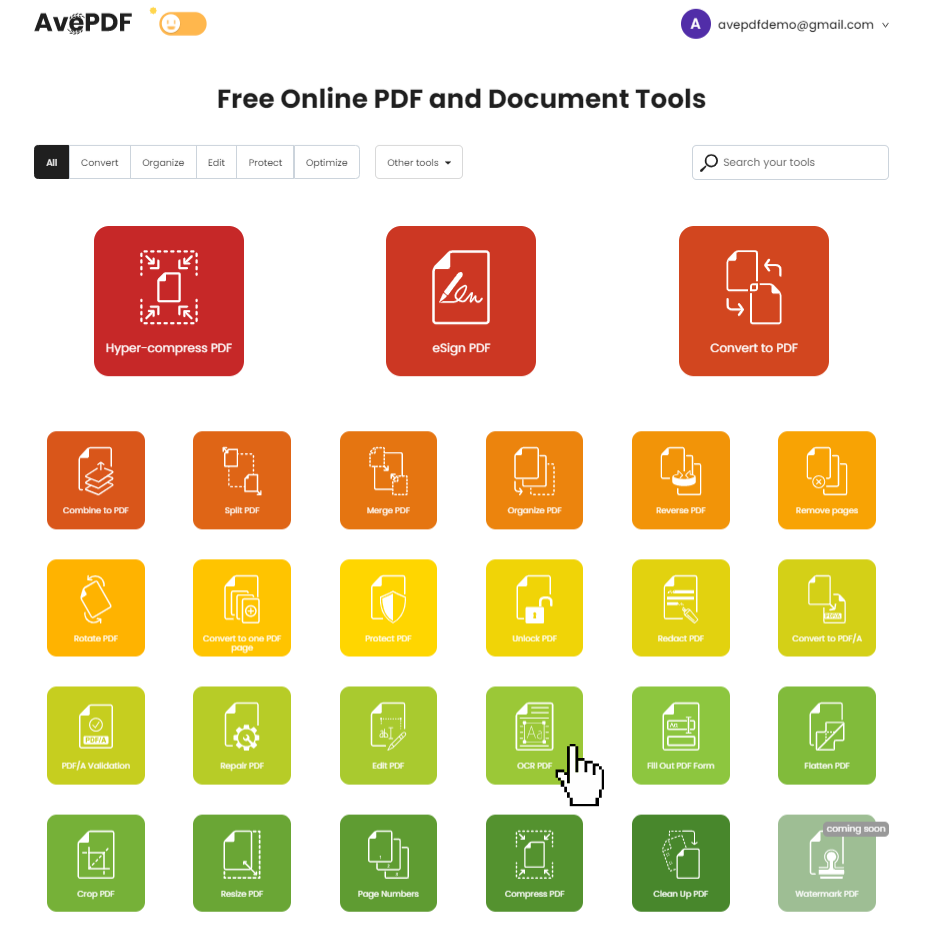 Drag and drop your file or upload it from your device or your cloud storage service.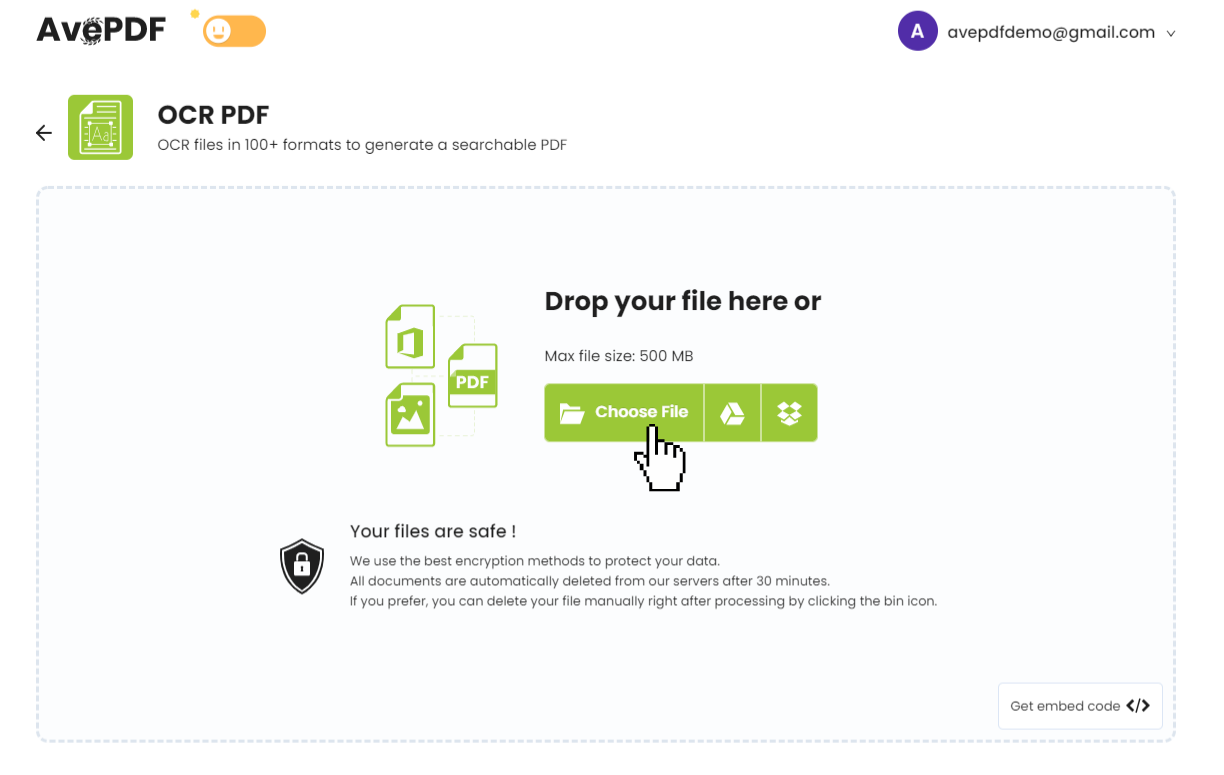 3. Choose your language and start OCR
Select the language of your document. In this example, we will select French, the language of our document. Then click on start OCR.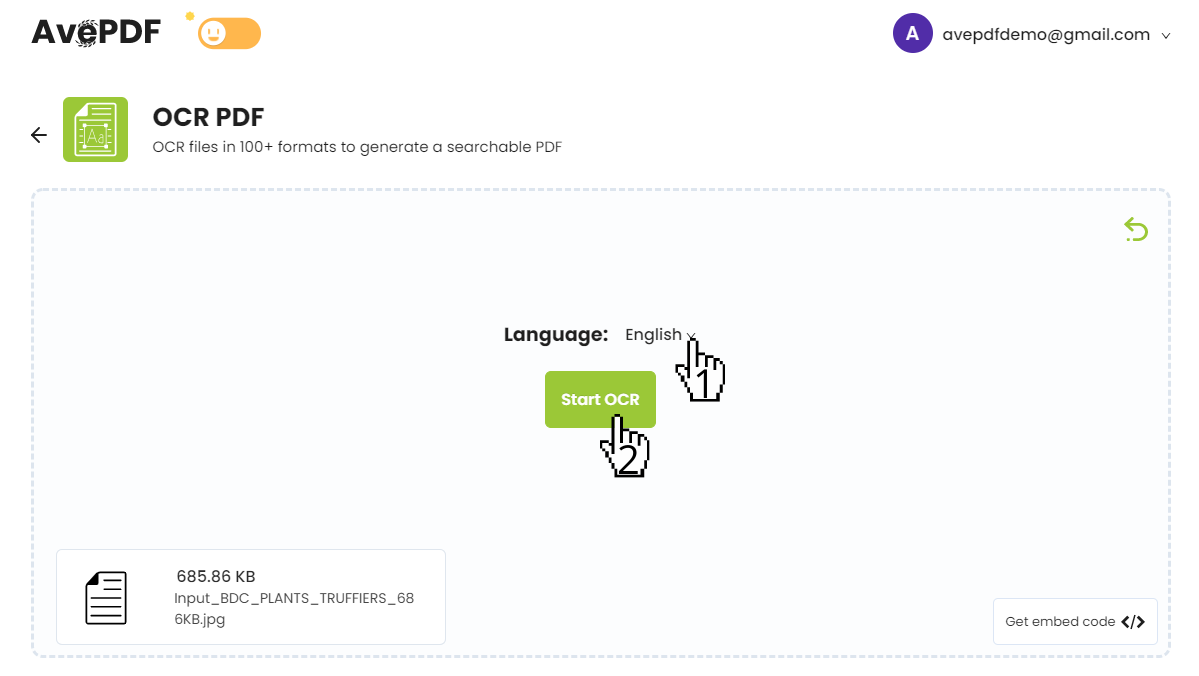 Your file is ready!
You can now download it to your computer or save it directly to your favorite cloud storage service.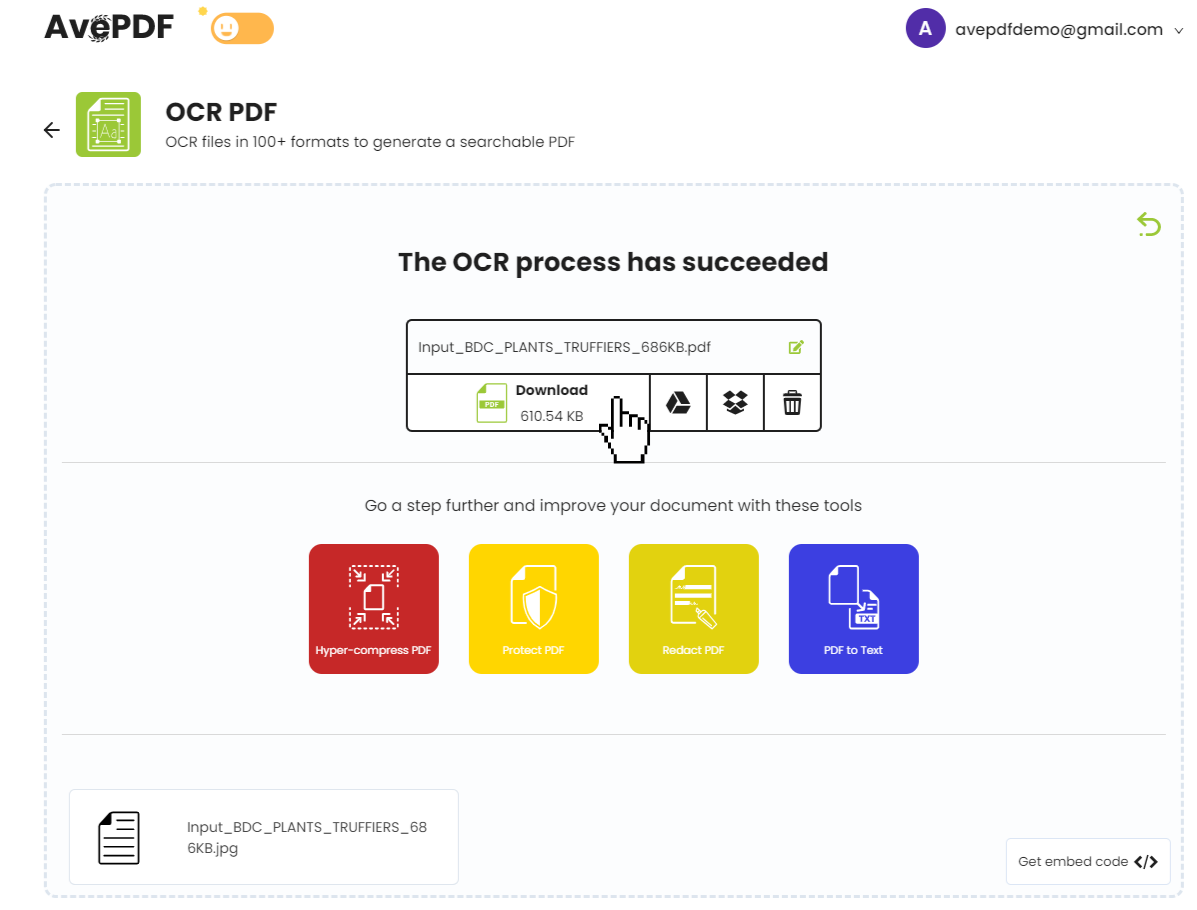 Your file is now searchable. You can look for specific terms in the research tab, as shown in the image below.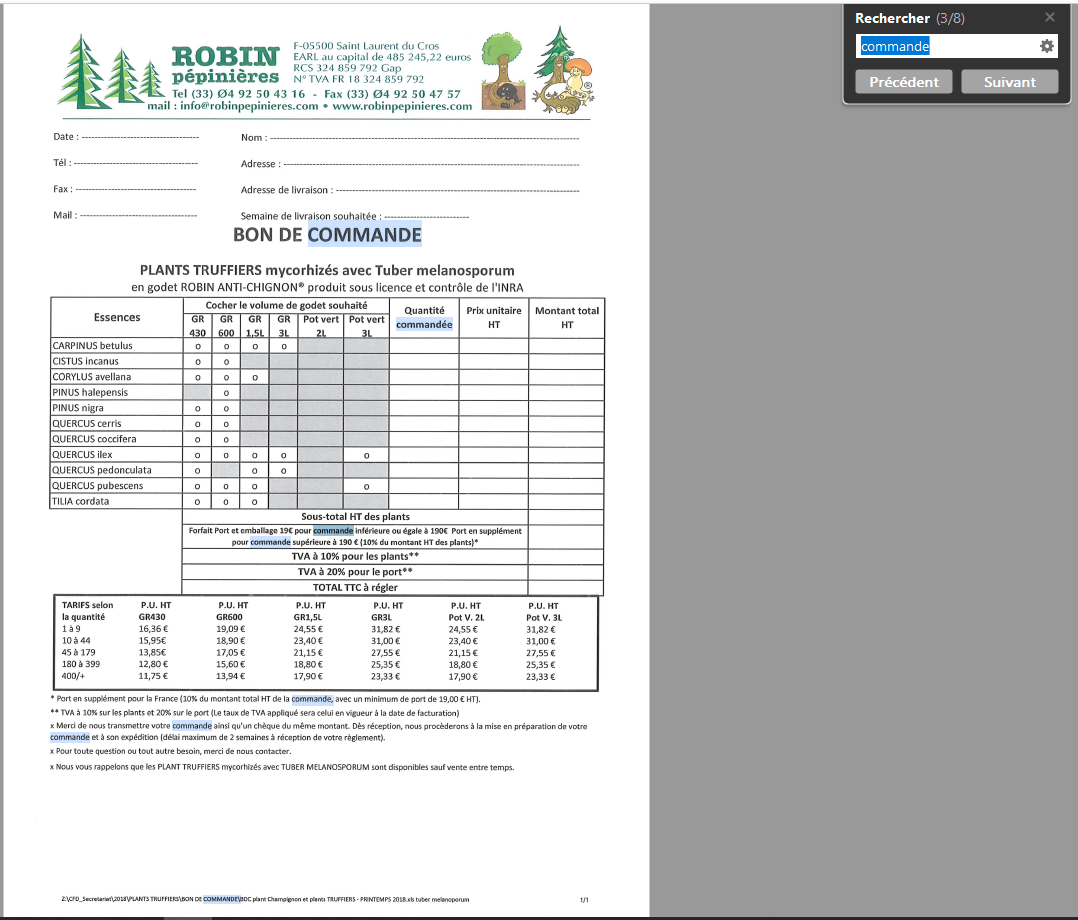 All documents processed with AvePDF are automatically deleted from our servers after 30 minutes. If you prefer, they can delete the file manually right after processing by clicking the bin icon.
You can go a step further and improve your document with some of our other tools, such as Hyper-Compress PDF. Learn how to hyper-compress your file (up to 99%) in our article. 
Our OCR online tool currently recognizes text in English, French, German, Spanish, Italian, and Portuguese. More languages are coming soon.
At ORPALIS we develop many other tools for different platforms and environments.
If you're looking for fully-featured scanning software that also saves your files in PDF/OCR, check out our PaperScan Scanning Software.
If you're looking to integrate OCR capabilities in your desktop solution, our ORPALIS PDF OCR solution may be helpful.
And if you're a developer building desktop, web, or Cloud applications, you may want to have a look at our toolkits (we have many!). 
Cheers!
Elodie & Rémi